Lower Brule Veterans

Dedicated to honoring our past, present, and future veterans.




Great Sioux Nation Medal of Honor Recipients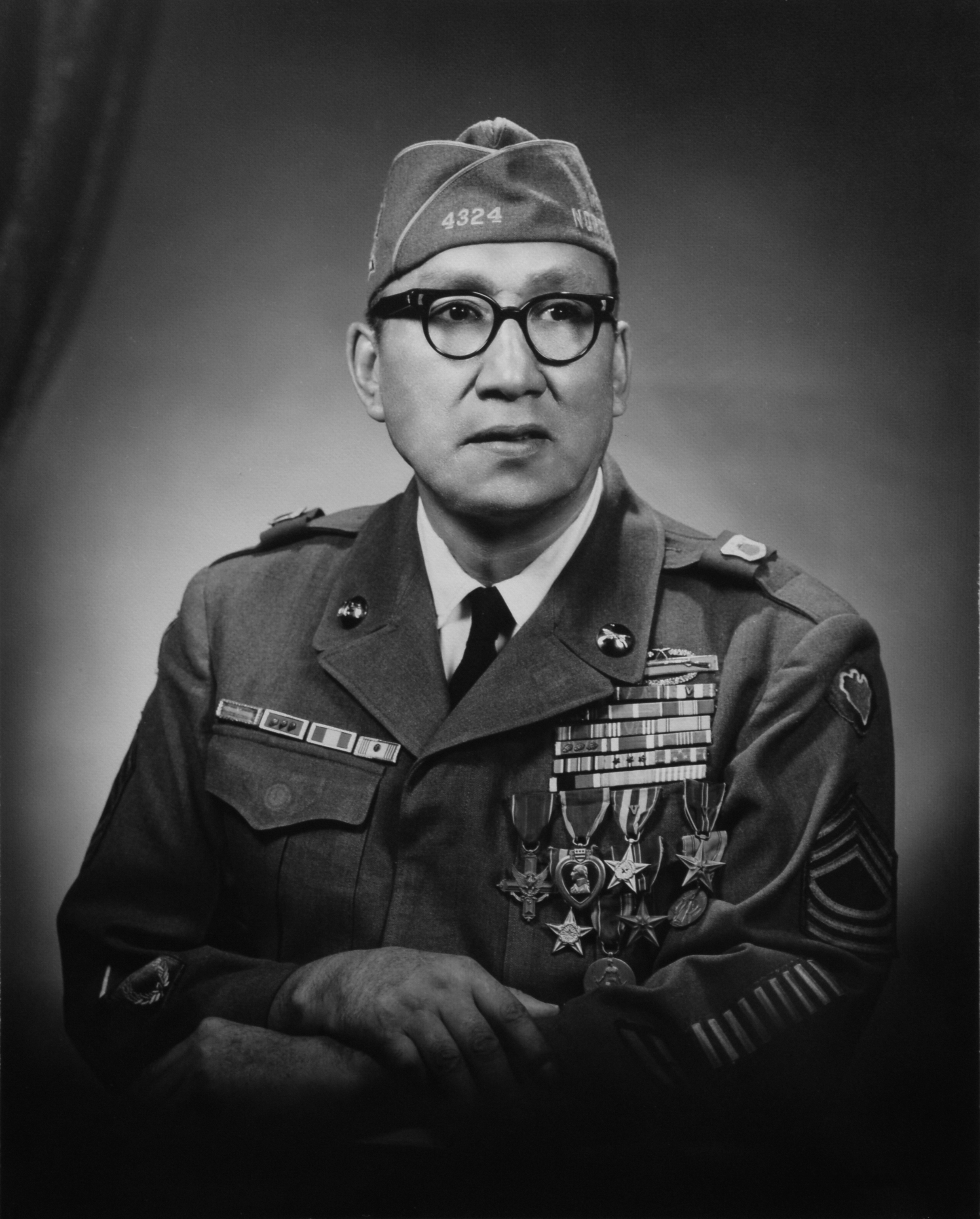 Master Sergeant Woodrow Wilson Keeble was born in Waubay, South Dakota on May 16, 1917. He served in the United States Army National Guard and fought in World War II, and the Korean War.
Keeble, a promising amatuer baseball pitcher, was being recruited by a Major League Baseball team when his National Guard unit was called up during World War II. He would go on to earn several medals during his service, including the Silver Star, the Bronze Star with V device for Valor, the Bronze Star for Merit, and 2 Purple Hearts.
Returning to North Dakota after the Korean War, Keeble suffered declining health, and the death of his first wife. In 1967 Keeble married Blossom Iris Crawford-Hawkins, the first Sioux woman to earn a Doctorate of Education.
Master Sergeant Woodrow Wilson Keeble died on January 28, 1982. He was posthumously awarded the Medal of Honor on March 3, 2008 which was accepted on his behalf by his step-son, Russell Hawkins. Hawkins spoke highly of Keeble at the ceremony, mentioning endless pride and respect for the decorated Master Sergeant. Hawkins even acknowledged that, although he didn't realize it at the time, he was living with a man of 'such greatness' in the form of his step-father.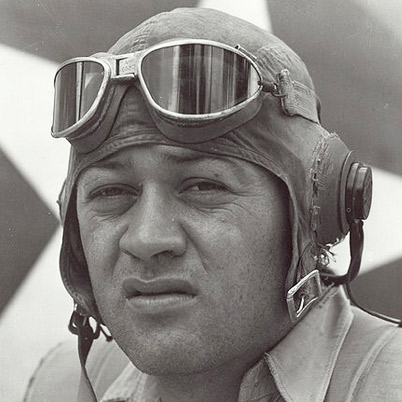 Colonel Gregory "Pappy" Boyington was born on December 4, 1912, in Couer d'Alene, Idaho. He was a highly decorated combat pilot in the United States Marine Corps, receiving awards including the Navy Cross, 2 Presidential Unit Citations, the Purple Heart, and the Medal of Honor. A combat pilot with the famed Flying Tigers (American Volunteer Group), Boyington later became a flight leader with the AVG. Pappy would also become Commanding Officer of the Black Sheep Squadron in the U.S.M.C. During a record-setting day of battle in the skies, Boyington was shot down and declared Missing in Action. Spending almost the next two years in Japanese prison camps, he returned to the United States in 1945 to a party held for him in San Francisco that was covered by Life magazine. It was the first time the magazine had ever shown people consuming alcohol.
Boyington penned his auto-biography, "Baa Baa Black Sheep" in 1958. Later, a TV show of the same name would be loosely based on his memoir, and would have Robert Conrad portraying Pappy.
Boyington would later be inducted into the Naval Aviation Hall of Honor at the National Naval Aviation Museum in Pensacola, Florida. The airport in Couer d'Alene, Idaho was renamed in honor of Boyington. He is also honored in a Medal of Honor Memorial at his alma mater, the University of Washington.
Daring and deadly, Boyington took many chances and won more than he lost. A man who lived by his own rules, Gregory 'Pappy' Boyington lived until January 11, 1988 when he went to sleep, and decided not to get up again.
Buried in Arlington National Cemetery, Pappy was 75 years old.